"possessed of greater intelligence than often belongs to women" – Dio
Boadicea, queen of the Iceni tribe (people who inhabited the area of nowadays Norfolk), an amazing barbarian. Every time I utter these words, it's like a lot of admiration comes out. This is how I remember her from high school. I made a whole thesis for my English certificate about a powerful woman of forgotten times. Known to have been of royal descent, Boadicea is described everywhere as having the spirit of a fighter, a woman of an out of the normal courage. Her image is very strong and weighty. A long, red haired rebel with a harsh voice and a piercing glare, a fire against the Roman oppression.

In 60 AD, she led a major uprising against occupying Roman forces of Gaius Suetonius Paullinus through which along with her warriors successfully defeated the governor's Legion and destroyed the capital of Roman Britain at Colchester. But later, while heading to London, she was defeated and died in unknown circumstances. Boadicea (translated meaning "victorious") is still a heroic symbol of Britain. For me, a model of pure feminine courage.
"It is not much better to fall honourably in defence of liberty, than be again exposed to the outrages of Romans? Such, at least, is my resolution; as for you men, you may, if you please, live and be slaves!" ― Queen Boadicea
More than a century ago, Prince Albert commissioned a great bronze statue of Boudica with her daughters in her war chariot. The statue, furnished with scythes following the patterns of the Persian fashion, was executed by Thomas Thornycroft and completed in 1905. Now it stands next to some of the most important constructions in London, Westminster Bridge and the Houses of Parliament, with the following inscription, a few great words from Cowper's poem, with reference to the British Empire:
"Regions Caesar never knew
Thy posterity shall sway."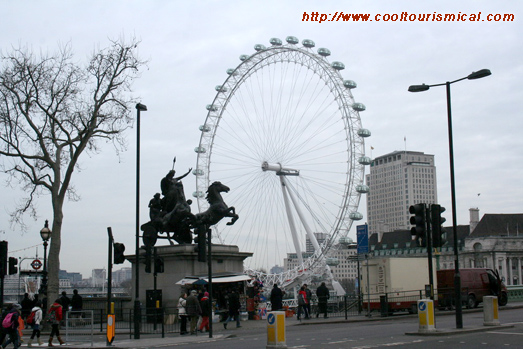 So of all the wonders of London, what really impressed me was Boadicea's wonderful statue, the chariot leading the reddish tornado to a glorious battle against the time. Great names are always worth remembering.
"As the hunter is hunted down, she slays her enemies on sacred ground." ― Boadicea
The last viking queen of the native Britons, a woman who shook the Roman Empire in books and videos:
Pictures: