Either you're traveling for fun and relaxation or for work, as a student or volunteering, each trip is an opportunity for culture seekers to immerse in all-local activities. And any cultural exchange experience begins with CONNECTING to places, people, customs, and traditions.
The more you interact with your destination and its inhabitants, the better and fulfilling your trip is going to be. There are long lasting benefits by improving your knowledge, sharing ideas to and from different backgrounds, becoming more independent, making deep-rooted friendships, experience new and interesting things to do and see.
The pictures on the right are from a fantastic trip to Istanbul.
I made some friends while playing a game online and we decided to meet in Istanbul. Turkish, Serbian and Romanian mix of people visiting together tourist places like Topkapi Palace Museum, drinking Turkish tea in hidden restaurants, shopping together in Kapalıçarşı / the Grand Bazaar, trying to use various phone apps to understand each other (because not all of us knew English). Miss them all and hope to see them again!
How to get the most out of a cultural exchange: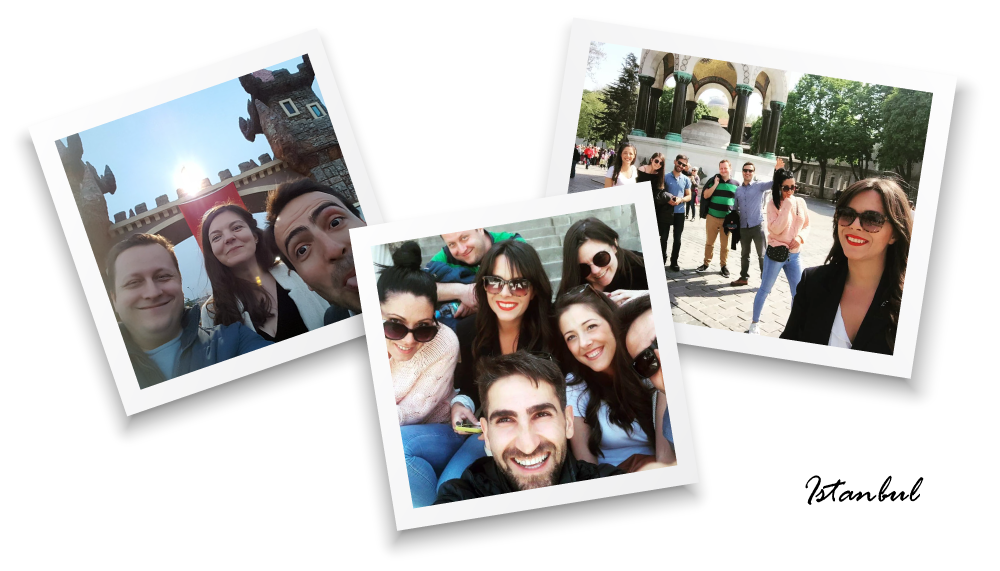 Eat local food or have a cooking class with a local
Attend local festivals and traditional ceremonies
Go to traditional art & culture workshops
Learn how to say "hello" in a new language
Visit history, local art and archeology museums
Make friends or hire a local guide for a tour
Find cultural stuff to do
Cultural experience inspiration
More about Cultural Tourism
All in all, cultural tourism is about learning and experiencing together with the community you visit in all its complexity: tangible and intangible heritage, customs, traditional architecture, cultural attractions like history and art museums.
Either you take a ride with a sleigh drawn by dogs in Alaska, or maybe learn Ottoman calligraphy while visiting Istanbul, have a Japanese lesson while in Tokyo, sleep in a trullo (Apulian dry stone hut) in the Italian countryside, all these are examples of cultural tourism and a way of trying out a certain kind of lifestyle for all cultural tourists.