The Ultimate One Day in Rotorua Itinerary (Map & Tips)
KIA ORA! I'm currently penning down this itinerary for one day in Rotorua from this stunning New Zealand city. The experience is part of a weekend getaway from Auckland, as September draws to a close.
If some weeks ago I was gathering up all my memories about Seville in a day based on my recent trip to Spain, today I am highlighting another wonderful well spent day. This time is about the ultimate itinerary for a day in Rotorua during winter season / beginning of spring. End of September and beginning of spring might sound confusing when put together, but New Zealand's seasons are opposite to those in the Northern Hemisphere due to its location in the Southern Hemisphere. It's quite amazing!
Rotorua is an enchanting small town and weekend getaway set in the idyllic countryside landscape of New Zealand. More exactly, in the North Island, at about 200 km and around 2.5 hours distance from Auckland, New Zealand's most populated city.
Going back through time, the village of Rotorua was founded by Māori people, the indigenous settlers of East Polynesia. Legends recount a famous explorer, Ihenga, coming all the way from the mythical homeland of Hawaiki. It seems that him and his followers got here by some impressive, ocean-going, wooden canoes. And not sooner than the 14th century. So, it's pretty newly inhabited piece of land.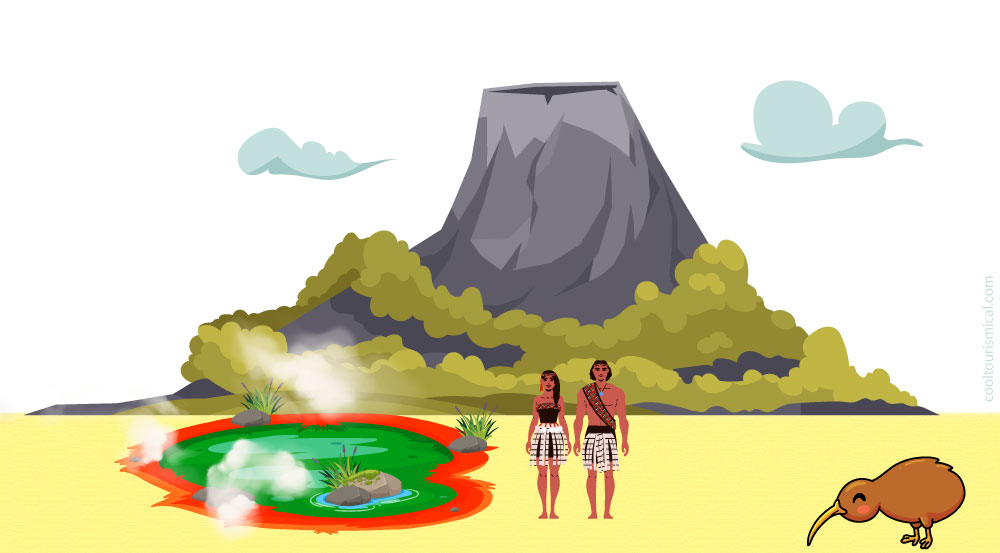 However, the most extraordinary fact is that Rotorua developed inside a dormant, more-than-200000-year-old volcano. Which makes the whole area a volcanic wonderland. Literally!
Rotorua is a realm of steamy, bubbling mud ponds, volcano craters filled up by turquoise lakes and naughty geysers that come out of the ground in the most unexpected parts of the city. In this otherworldly place, people have built homes shadowed by giant Kauri trees. Magically surrounded by boundless rolling green hills and ancient forests.
Disclosure: This article contains affiliate links. If you make a purchase after clicking one of these links, I earn a small commission from that website at no extra cost to you. Learn more: Disclosure policy.
How to Spend One Day in Rotorua Overview
After spending about a month in the northern part of New Zealand, I can say Rotorua is one of the nearest magical holiday spots and weekend getaways from Auckland. But it is less marketed and less talked about in Auckland than it should be, considering all the beauty it holds.
There are LOTS of things to be done in Rotorua that hardly fit in only one day. If you have only one day to spend here, the itinerary below is the best and most complex I could come up with for myself. But three days in Rotorua are a much better option, as I was disappointed by missing so many other activities.
In New Zealand, some of the attractions have opening hours depending on two season: summer and winter. I planned my one-day itinerary in Rotorua and surroundings by taking into account the winter/spring season hours. This happens because most of the activities unfold outdoors, in the extraordinary natural setting of Rotorua.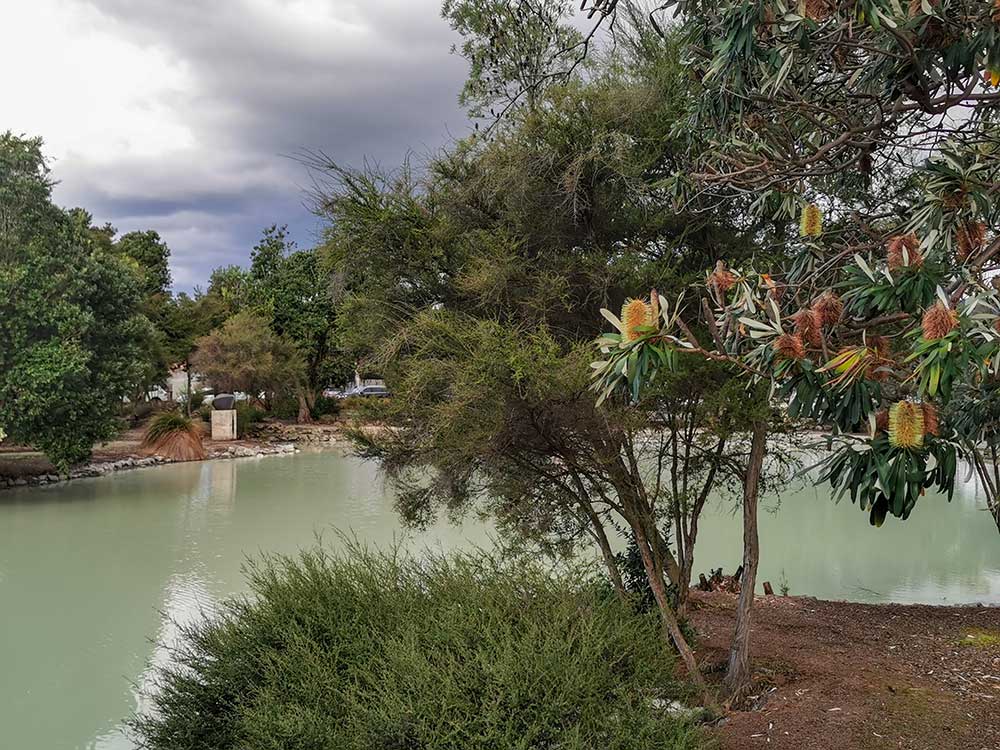 Rotorua Geothermal Pond, Copyright © Cooltourismical.com
Another point to consider is that the itinerary is made mostly of organized tours. Tours mean tight schedule that needs to be sticked to and less flexibility! But it also means getting most of the cultural insights and secrets of this magical place in a shorter time.
Reservations for all tours, except Te Pā Tū (which is extremely popular and always hard to reserve a spot) were made by phone to avoid paying in advance. In case something went bad, we could easily cancel and not lose the money.
Trip type: Couple trip.
Got there: one day before, by InterCity® bus, from Auckland Central.
---
📖 Books to Read Before Visiting Rotorua
---
Waking Up in Rotorua | One Night Accommodation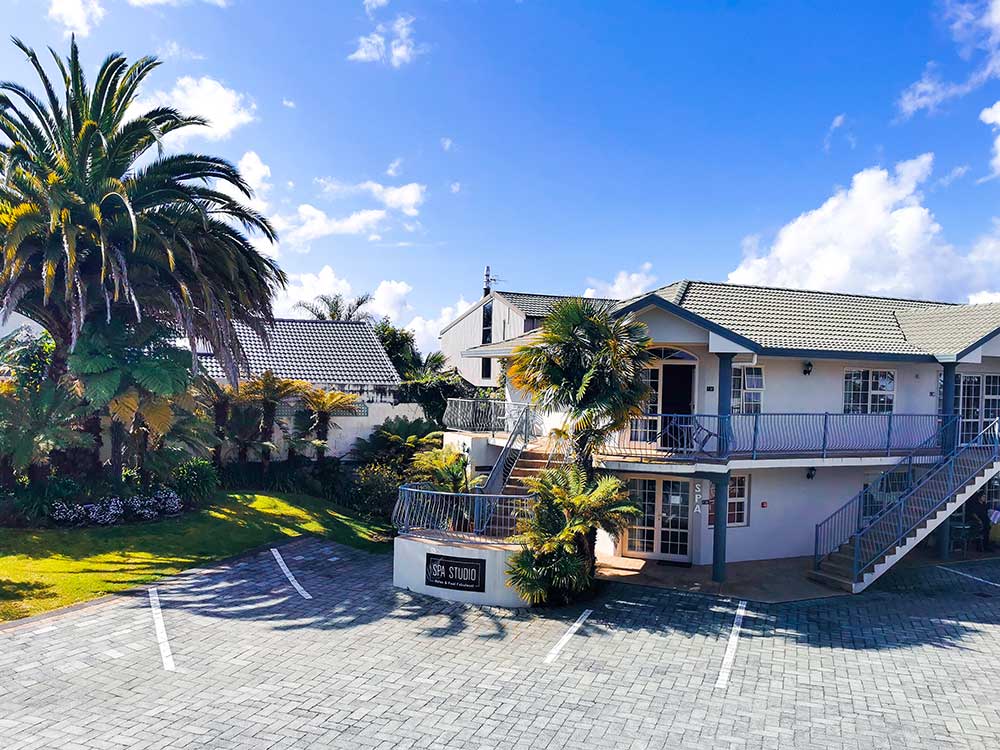 Rotorua Motel, New Zealand, Copyright © Cooltourismical.com
First morning encounter is definitely a funny one with the "rotten eggs" smell of Rotorua. You can't hide from it! No wonder it is called the Sulphur City. 
However, the odour goes unnoticed as soon as you start exploring this rare geothermal heaven. Unexpected geysers and volcanic landscapes are taking care to WOW you at every step of the way.
I chose to spend the night before my one day in Rotorua in a motel, on Fenton Street. Which is Rotorua's motel mile: a 2km-long street, filled with 1 or 2-story buildings housing shops, restaurants and, of course, cute motels.
If you plan on visiting Rotorua during the weekend, book accommodation in advance. In this way, you will avoid being left with poor lodging choice options. In my case, it was overly crowded. I was lucky enough to find one last room at Silver Fern Motel.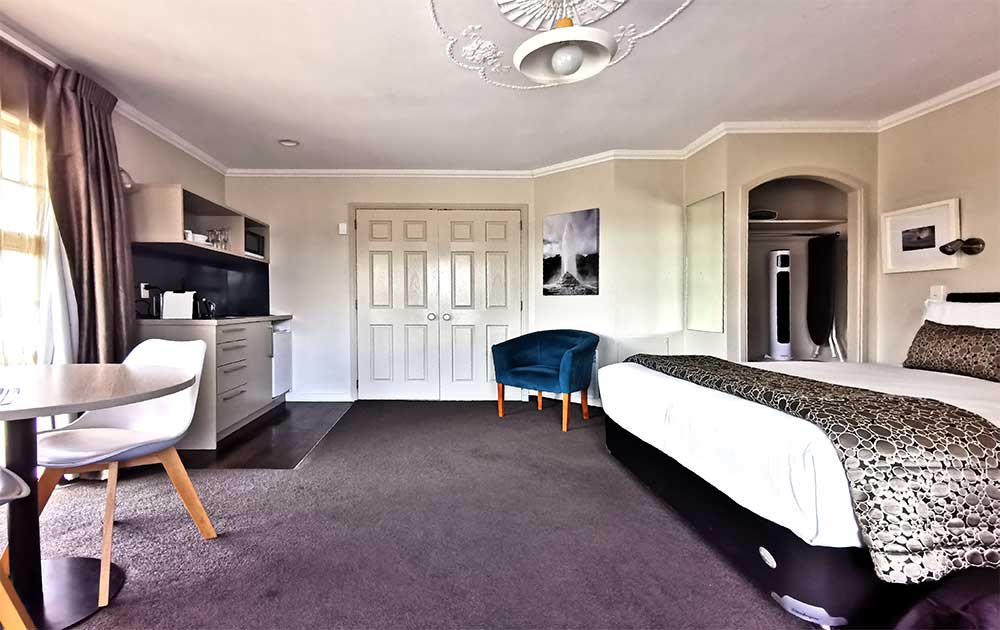 This was my first time in a motel and proved itself to be quite an enjoyable experience.  Here, almost all motels have a nice architecture and their own spas.
But what I loved most about staying in a motel was the outdoor room access which gives you a sense of freedom, of less heaviness that many hotels bear.
This was probably amplified by the fact that we had a gorgeous, elegant and pretty big room, on the corner of the upper floor. The room was surrounded on two sides by large, squared windows, letting a lot of light to come in.
Plus, we received cookies and milk on arrival which was another lovely detail.
The red, "No vacancy" sign was turned on last evening for Silver Fern Motel. As I come from Europe, where motels are not so popular, I felt like I was part of a scene taken out of an old American movie.
🛎️ One-night accommodation in Rotorua:
🛎️ Nature stays, Kiwi homes, out of Fenton Str.:
Things to do in Rotorua in One Day
Most are outdoor activities, connected to the stunning natural environment of Rotorua, its lakes and hills, farmlands and ancient trees. And the Māori culture and beliefs still rule this land with an indescribable beauty and sacredness.
---
🍳 09:00 a.m. – Breakfast in Rotorua
---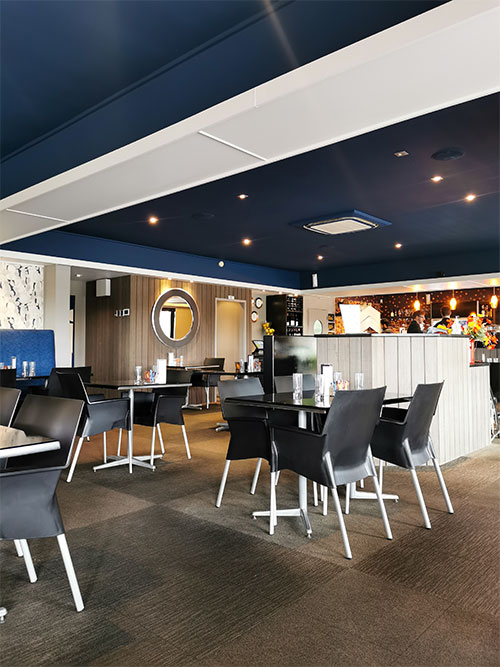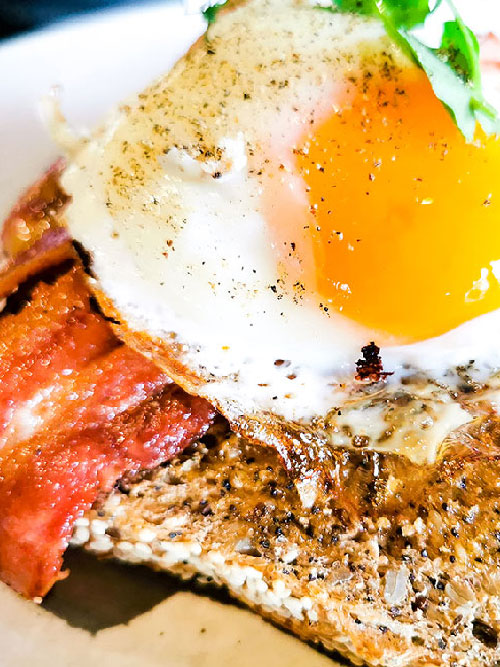 Urbano Restaurant & Café, Breakfast, Rotorua, New Zealand, Copyright © Cooltourismical.com
In our search for a coffee and a nice breakfast, we discovered Urbano Bistro on the same Fenton Street. And close enough to our accommodation.
This place is considered to be one of the best cafes in New Zealand, not only in Rotorua.
In my opinion, a charming fine-dining spot all day long. It has an intimate and contemporary décor. And opens up, in the morning, much earlier than other restaurants in Rotorua. Which makes it ideal for a quick breakfast or brunch. But hard to ignore for dinner either.
We had:
Urbano Hobo – a tasty mix of eggs, fried potatoes, mushrooms, onions and chorizo with toast;
Bacon & Eggs – two lovely fried eggs sitting gently on a crunchy cereal toast, next to big, big slices of ham.
Portions are huge, spiced and look wonderful on the plate!
📌

Address:

289 Fenton Street, Glenholme, Rotorua 3010, New Zealand (Google Maps);
🎟️

Meal price:

NZD15 – NZD25 / portion

; 

⏰

Opening hours:

Mon.-Sun.: 9:00 am – 09:30 pm (subject to change);
---
🚙 11:00 a.m. – Mamaku Rail Cruising
---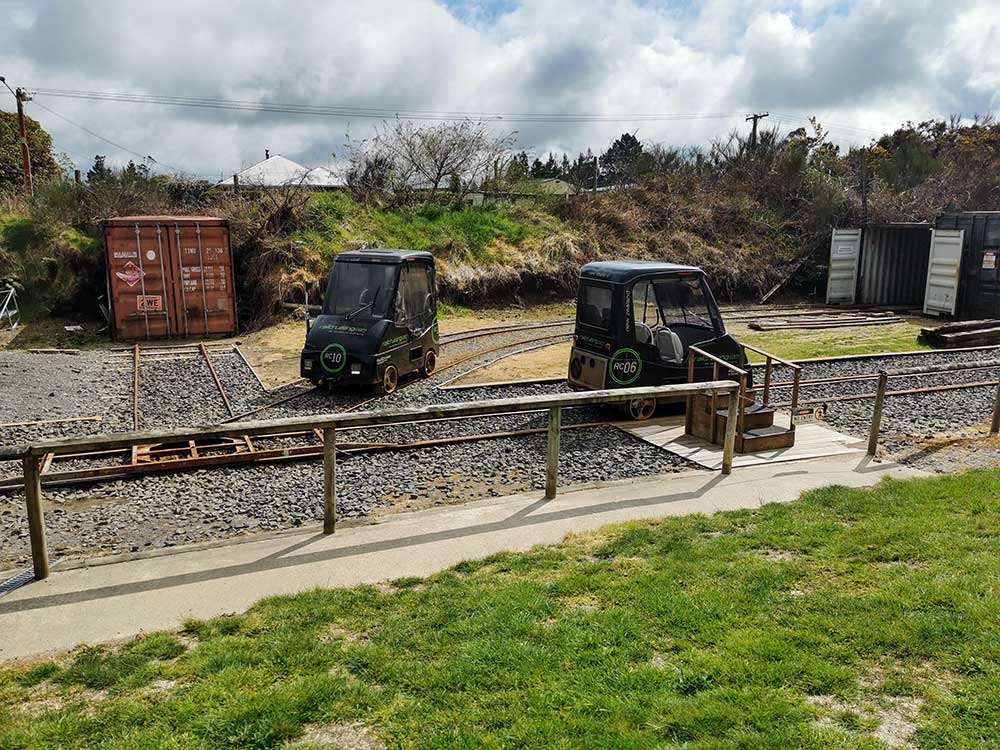 Self-Driving Rail Car, Mamaku, Rotorua, New Zealand, Copyright © Cooltourismical.com
After having our amazing breakfast, the first tour on the list was Mamaku Rail Cruising, one of the top attractions in Rotorua and just a 20-minute drive from the city center.
Mamaku Rail Cruising is a tranquil adventure on a very old railway line that once used to connect Rotorua with Hamilton and Auckland. It has a fabulous story!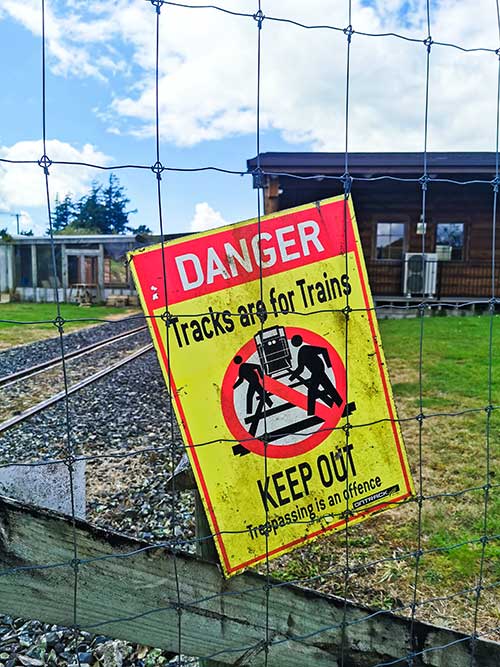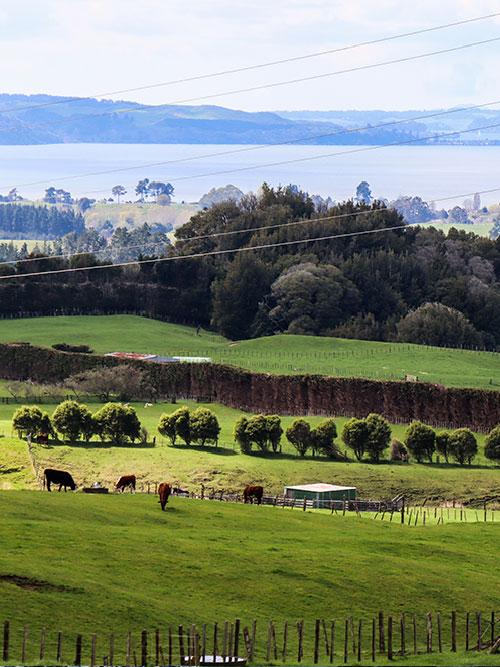 Mamaku landscape, Rotorua, New Zealand, Copyright © Cooltourismical.com
In 2001, the railway was closed after almost a century of serving as a normal passenger railway. People used to come from all over the world to see Rotorua's geothermal wonders.
Besides that, the railway used to be also at the heart of native forestry. Rail tractors, vehicles quite similar to logging trucks, were carrying the wood out from the many sawmills in the area.
Nowadays, it stays as a symbol of this heritage and the people who built their lives based on the commercial opportunities provided by these simple tracks. Recently, it has been repurposed as a functioning tourist railway. A nice opportunity for a relaxing 19km return excursion through the countryside of Mamaku.
For 1.5 hours, you tour idyllic landscapes in self-drive rail cars, with 20km/hour.
The cars have included an audio guide speaking about the past, about the people who lived here, about the small reminiscences left along the tracks even not used anymore. Watch out for the crazy chicken spending its time on the tracks, close to the suspended bridge!
📌

Address:

11 Kaponga Street Mamaku, RD2, Rotorua 3020, New Zealand (Google Maps);
🎟️

Admission fee:

NZD 76 / person

; families of 4 – NZD 190; Book here!

⏰

Tour hours in winter:

Mon.-Sun.: 11:00 am and 01:00 pm (subject to change);

⏰ Experience duration: 1.5 hours.
⚫ How to get to Mamaku:
If you don't have a car rented, you can use an Uber. We took an Uber from Urbano and got to Mamaku half an hour prior to 11:00 tour. Reservation for the tour was made the day before, by phone. And payment was done at the location, by card.
At the return, we called the Uber while we were still on the tracks. When coming back from Tarukenga station. And it took the Uber driver about 20 minutes to arrive from Rotorua. Uber cost us around NZD40 / one way.
⚪ The more adventurous alternative:
is to go to Velocity Valley, an adrenaline-packed amusement park. Extreme outdoor activities featuring speed, free falls, splashes with spectacular views over the Rotorua's neighboring hills.
---
🍜 01:00 p.m. – Where to Have Lunch in Rotorua
---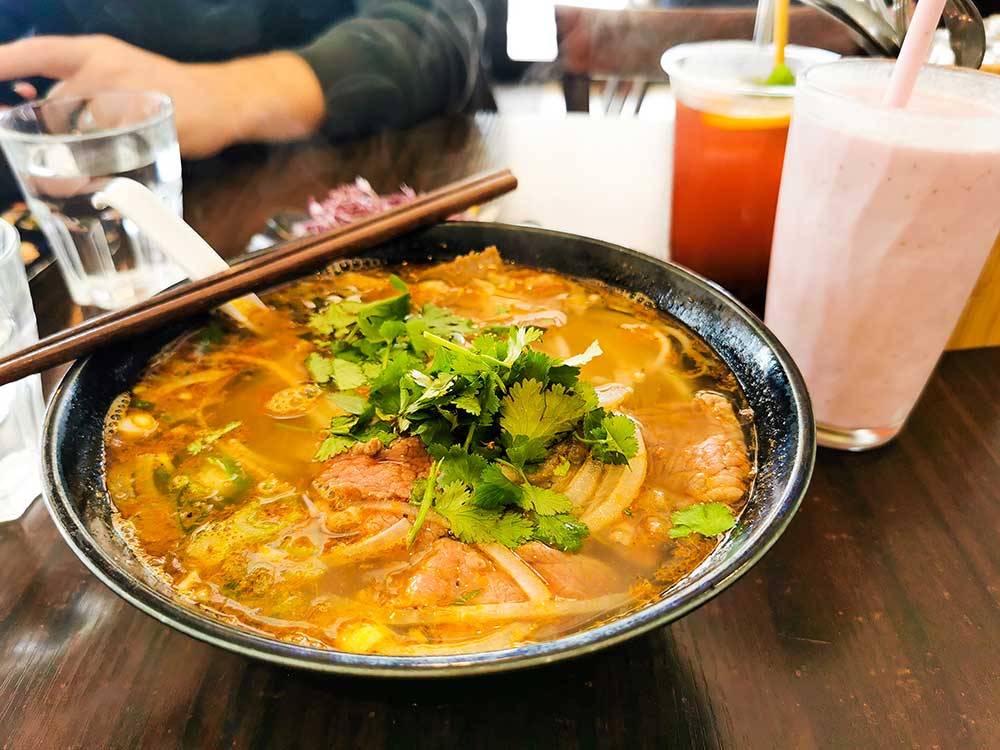 VNAM Kitchen Restaurant, Rotorua, New Zealand, Copyright © Cooltourismical.com
Going back to Fenton Street, but closer to the center of the city, there are these two very good restaurants, ideal for any foodies at heart.
The big plus is that both of them are just across the street from the next experience on our Rotorua itinerary: Duck Tours. And also, not far from the lovely central park, the Government Gardens.
First restaurant, the Vnam Kitchen, is a simple eatery serving tasty, gigantic portions of Vietnamese food. The portions are so big that you can always share.
This lunch restaurant was recommended by our Uber driver living in Rotorua for the past 70 years. And it was well worth the stop. I had their Spicy Lemongrass Soup with Beef. And, besides making me feel like I was back in Vietnam, it was so lovely using chopsticks again.
From the menu: lots of types of noodle soup (the famous Pho), rice dishes, fried noodles, salads.
📌

Address:

1220 Fenton Street, Rotorua 3010, New Zealand (Google Maps);
🎟️

Meal price:

NZD17 – NZD20 / huge portion

; 

⏰

Opening hours:

Mon.-Sun.: 11:00 am – 03:00 pm, 05:00 pm – 09:00 pm,  (subject to change);
Well, it's been a while since I was searching for the best international restaurants in Ho Chi Minh City, missing the Western food. Now, while in Rotorua, it happened all the other way around. I was trying out all the dishes that could bring back the taste of my lovely, far-away South East Asia.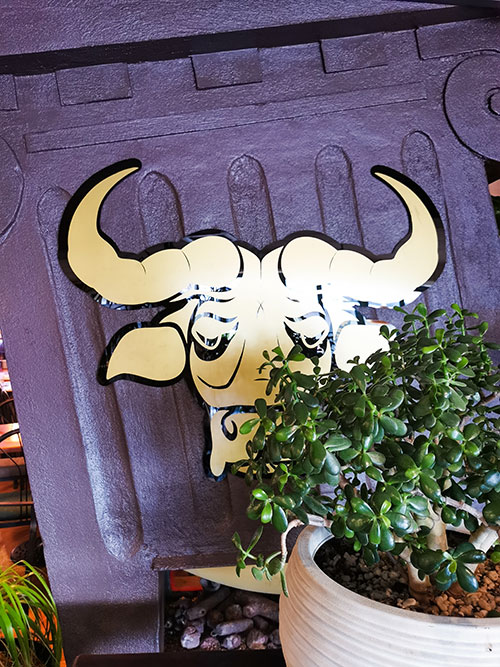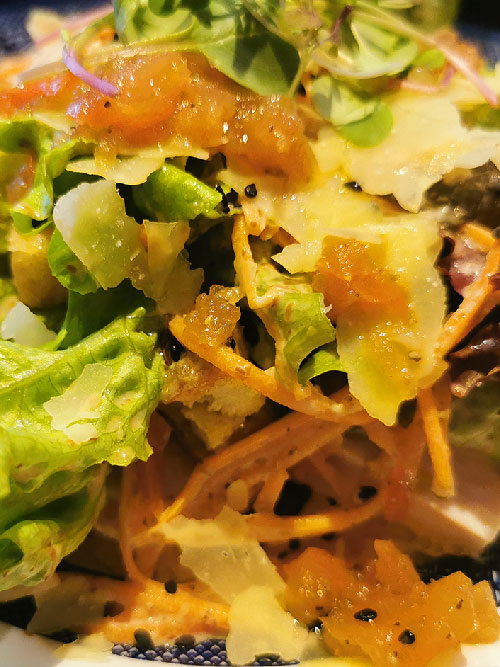 Mekong Buffalo, Asian Fusion Restaurant, Rotorua, New Zealand, Copyright © Cooltourismical.com
The second lunch option, that I would recommend in Rotorua, is Mekong Buffalo. This is an Asian fusion restaurant. It features an all-in-one cuisine with flavors from China, Japan, Korea and Vietnam, plus a rare selection of cocktails. I had the Asian Caesar Salad with Chicken. The plate was really big and delicious.
From the Menu: Peking duck, Vietnamese spring rolls, Mekong fried chicken, with many options for vegetarians.
Not only their specialty dishes look mouth-watering, but also the setting is very elegant.
📌

Address:

1262 Fenton Street, Rotorua 3010, New Zealand (Google Maps);
🎟️

Meal price:

NZD16 – NZD30 / portion

; 

⏰

Opening hours:

Mon.-Sun.: 11:00 am – 09:00 pm,  (subject to change);
---
🦆 02:15 p.m. – Duck Tours
---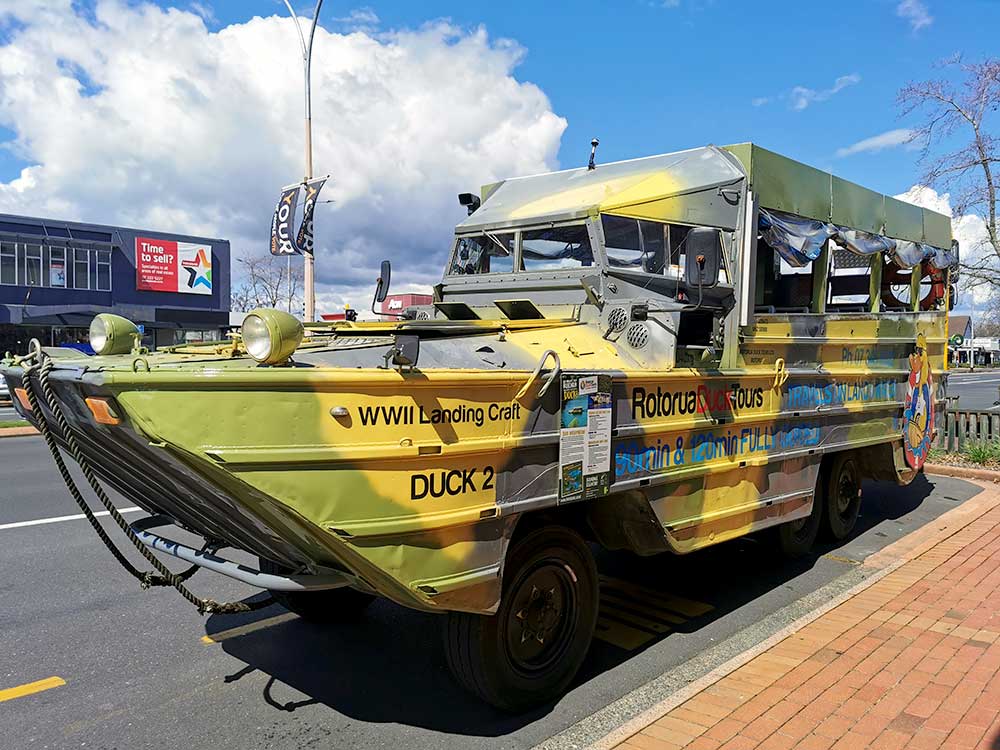 Duck Sightseeing Tour, Rotorua, New Zealand, Copyright © Cooltourismical.com
Rotorua has some beautiful, beautiful lakes. Known to be the cleanest lakes in the world. Clear blue and turquoise waters gathered inside 17000-year-old volcano craters. Literally, bowls of rainfall.
And what's more adventurous than exploring them by splashing down with a Gmc Duck? A 1942 McCoy from the Second World war. The real deal. Matilda!
Well, Matilda is one of the most iconic amphibious military vehicles of her times. A floating cargo truck that once used to transport supplies on the battlefields. Or evacuate wounded marines.
21 000 built. Less than 1000 existing today. Just 2 road legal in New Zealand. 7 tons of steel each.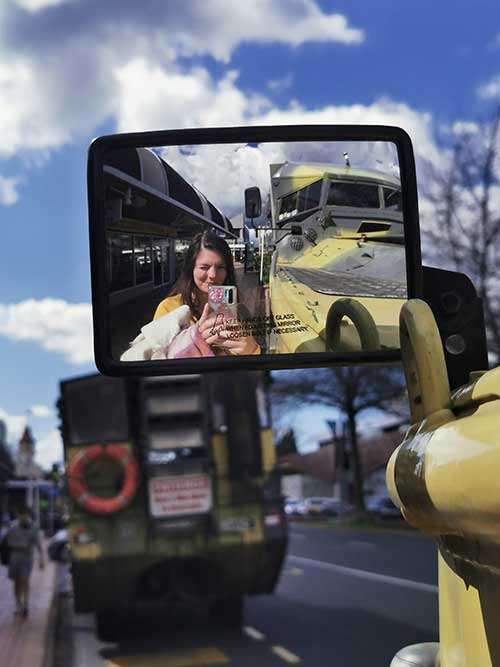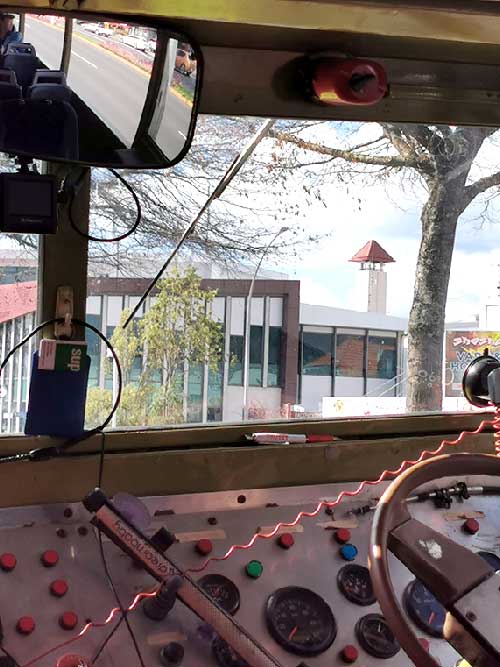 Duck Sightseeing Tour, Rotorua, New Zealand, Copyright © Cooltourismical.com
We had the lovely opportunity to meet the magnificent WWII lady in our unusual, 2-hour-long journey through the Rotorua Lake District. One hell of a ride, marked by splashdowns on three amazing lakes, views of the volcano which erupted more than 100 years ago and even returning to the shore a broken water scooter.
Quite strong vehicle. And pretty fun journey.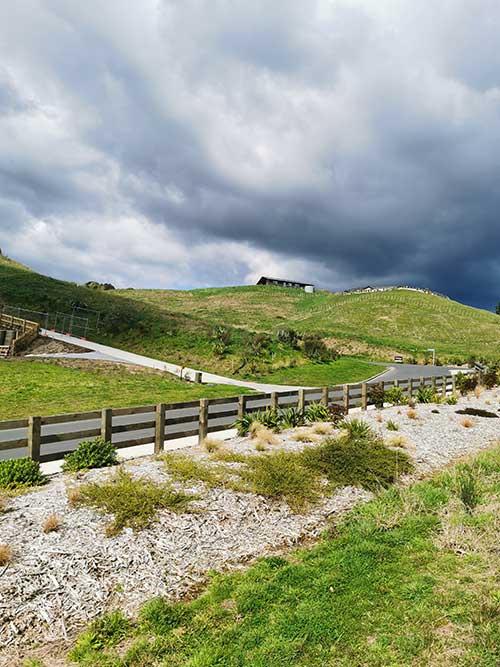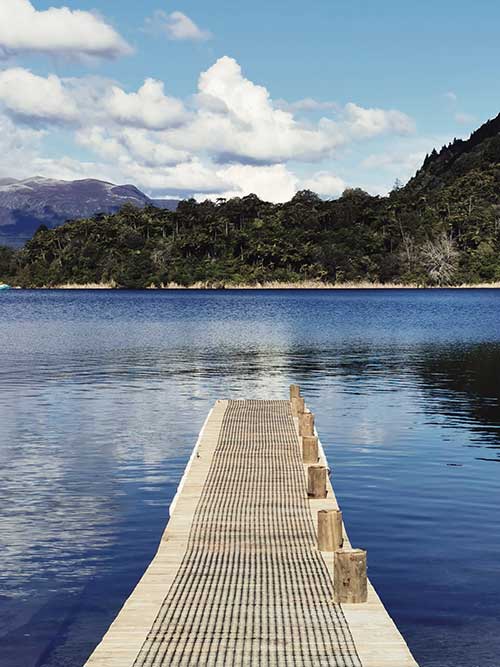 Duck Sightseeing Tour, Rotorua, New Zealand, Copyright © Cooltourismical.com
One highlight of the trip was learning about the disappeared pink and white terraces that the volcano destroyed at the eruption, end of 20th century. These were silica fountains formed by the springs on the mountains slopes. Considered the 8th wonder of the world.
People had weeks traveling on ships from everywhere to Auckland and from there to Rotorua by horse and cart, spending fortunes just for the sight. And for an extravagant picture that cost almost 15 pounds at the time.
📌

Address:

1241 Fenton Street, Rotorua 3010, New Zealand (Google Maps);
📌

Book your tour:

here;

⏰

Opening hours:

Mon.-Sun.: 08:00 am – 04:00 pm (subject to change);

⏰ Tour time: 1.5 or 2 hours.
---
🌷 04:15 p.m. – Government Gardens
---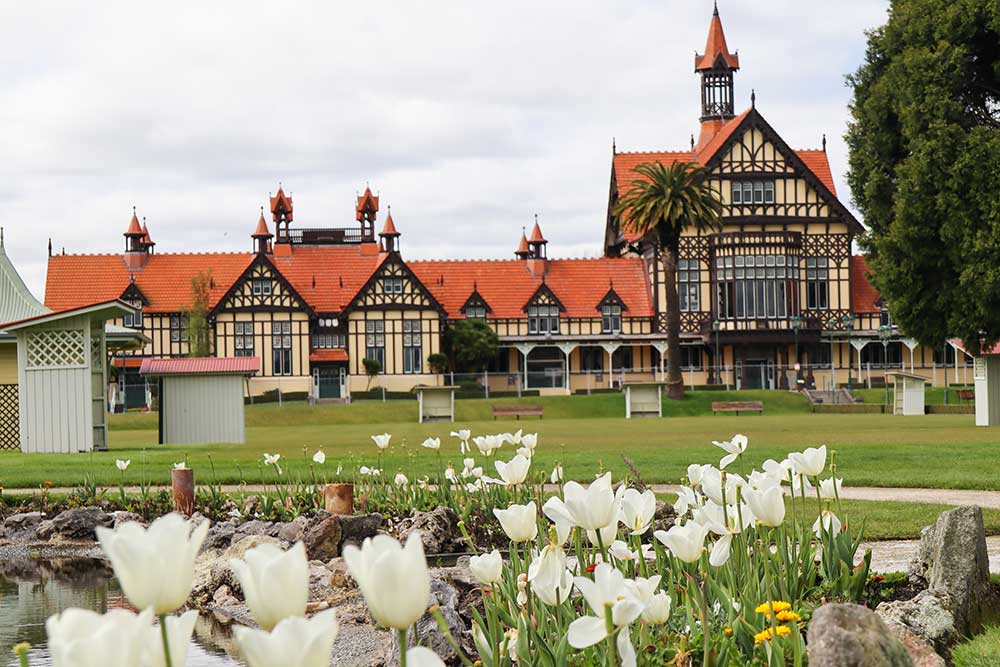 Rotorua Museum, Government Gardens, New Zealand, Copyright © Cooltourismical.com
While waiting to be taken to the Maori grounds, just behind their Gathering Place (old Tamaki Maori Village), there is this wonderful, historic park called Government Gardens worth visiting.
We took the opportunity to have a half an hour walk among hot springs and unusual steamy, grey ponds, surrounded by endless tulips carpets and strange, millenary multi-trunk trees.
Passed this 120-year-old archway made from wood and resembling a royal crown and sit for a few minutes on a bench admiring the centerpiece of the park. An Elizabethan Tudor style of architecture bath house, built at the beginning of the 20th centyrt, that is nowadays a museum and art gallery.
⚪ The alternative:
Grab a coffee at Arts Village Café. It's the cute building with a unique, quirky setting, lots of arty stuff and gigantic crochets hanging on the façade. Just to the right of the Maori Gathering Spot.
---
🛖 05:15 p.m. – Maori Experience Te Pā Tū
---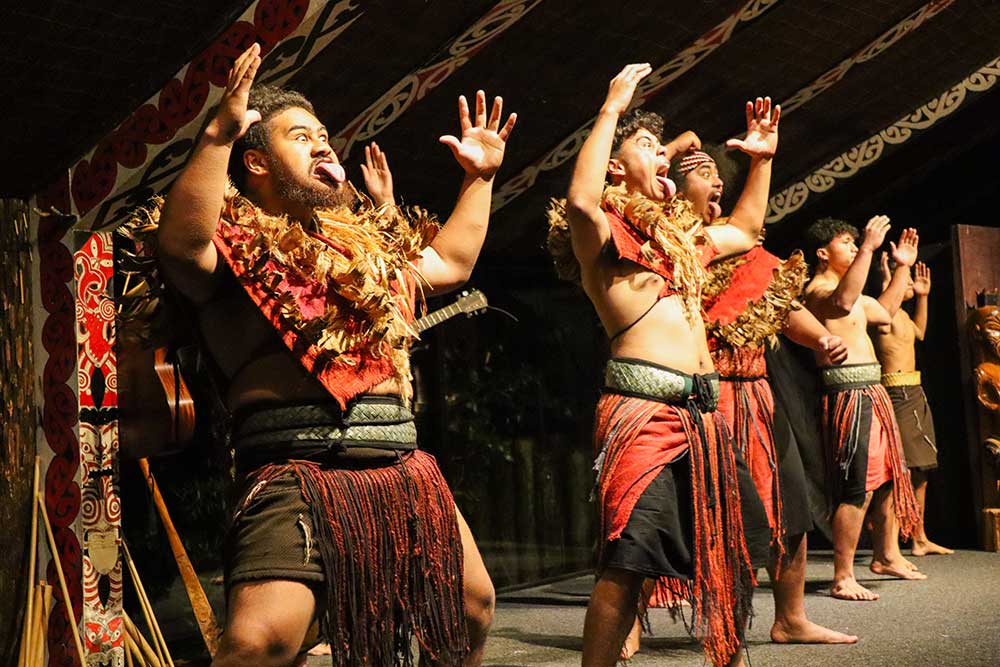 Te Pa Tu Maori Village Show in Rotorua, New Zealand, Copyright © Cooltourismical.com
For me, taking a peek into the Māori culture was the highlight of our Rotorua, one-day trip. We booked this experience from Viator. And it left us speechless. It was much more and different from anything anyone would have expected from an indigenous village.
TE PĀ TŪ is in fact a fascinating replica of an old Māori fortified village, a defensive settlement on the edge of a hill, surrounded by palisades, wooden stakes walls.
Here, in the heart of Tawa forest, descendants of New Zealand's ancient warriors reenact through soul-touching and humorous interactive experiences aspects of their earliest traditions. The city honors the nature and celebrated legendary customs through singing and dancing.
And, the best of the best, they introduce you to their extraordinary cuisine.
Te Pa Tu Feast, Copyright © Cooltourismical.com
The most important thing to know before going is that TE PĀ TŪ experience is different from one season to another.
🍃 Tū Te Rā, held between November and April, celebrates summer harvest and abundance, and it's aligned with the maramataka – the Māori lunar calendar. It explores rituals and stories of ancient Māori wars.
🍂 Tū Te Ihi is the winter celebration, lasting from May to October, in strong connection with the Pleiades, Matariki star cluster. This is about family and coming together, reflection and honoring the ancestors.
We took part in the Maori winter celebration which meant engaging in mystical rituals like the fire ceremony and reconnecting to ancestors, playing traditional warrior games and listening to stories about tattoos and nature at the pale light of a torch.
Celebrations then moved to a larger pavilion known as the wharenui (meeting house) where a performance speaking about love and origins enchanted all of us. Our evening ended with a fancy dinner, where Hangi, their traditional slow-cooked meat and vegetables roasted in underground earthen ovens, shared the table with other Maori delicacies.
📌

Gathering place:

1220 Hinemaru Street, Rotorua 3040, New Zealand (Google Maps);
🎟️

Admission fee:

starting at

€150 / NZD 500;

📢 Reservation needed: available on Viator – for weekends, book at least 7 days in advance;
⏰ Māori experience duration: 4 hours.
⚪ THE ALTERNATIVE for TE PĀ TŪ Maori Village:
As an alternative, when traveling to Rotorua with a smaller budget, you can choose the Mitai Maori Village. It is as beautiful as Te Pā Tū, but a bit shorter and half the price. You will have a performance, a buffet, a nature walk, see glow worms and warriors floating in their traditional boat on the river.
If you've fallen in love with the Maori culture, so isolated and so mysterious, there is more to explore. Significance of their tattoos, their unique cuisine, as well as their ancient architecture and beliefs are all subjects of well documented books.
---
🌳 09:45 p.m. – A Walk in the Trees
---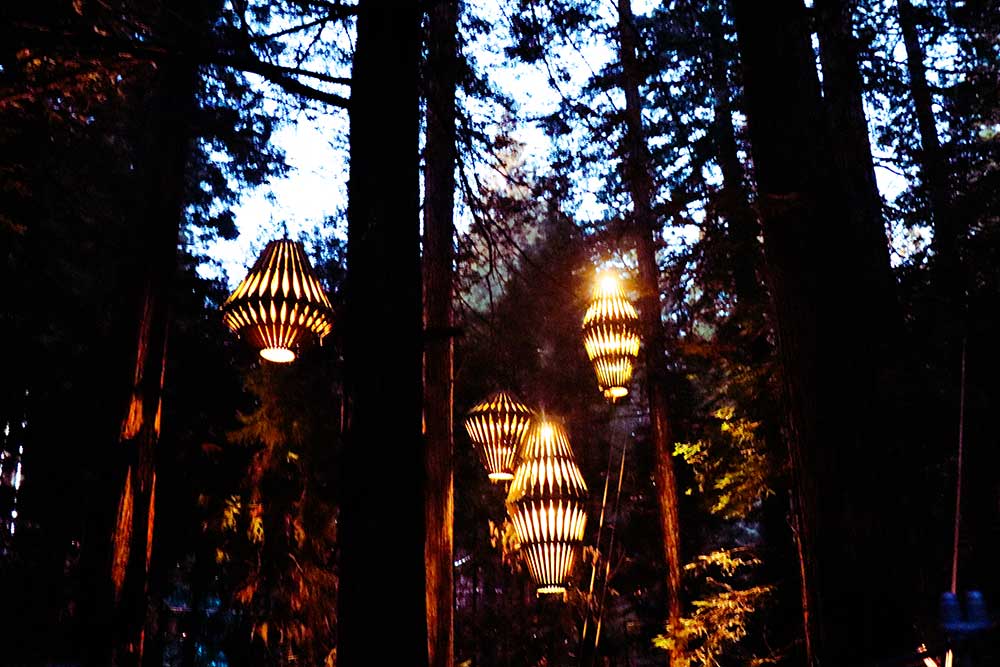 Rotorua Redwoods Treewalk Lanterns, Copyright © Cooltourismical.com
If you're still up for it, you can take an Uber and go climb some trees. And not any trees, but the world's mightiest.
Redwoods Treewalk is a Rotorua experience that should not be missed. A fascinating tree-top walk made of swinging bridges and wooden platforms suspended at 20 meters above the ground. Tightly hanging on more-than-a-century-old, 75-metre-tall Redwood gentle giants of the Whakarewarewa Forest.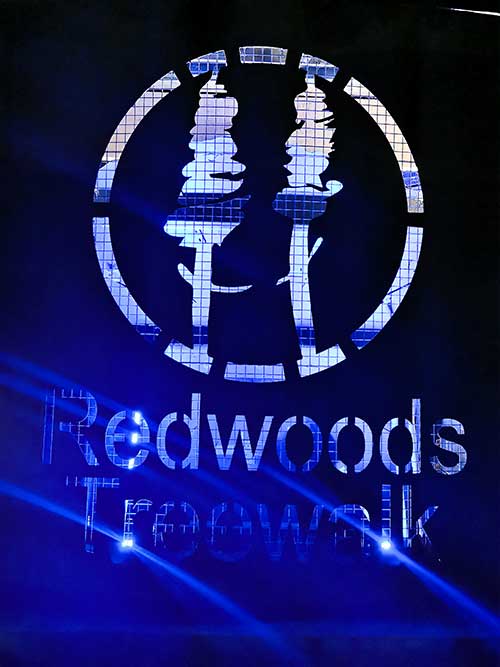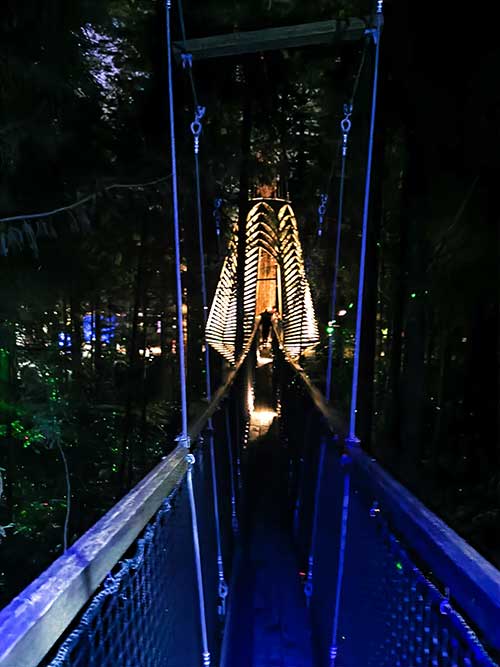 Rotorua Redwoods Swinging Bridge, Copyright © Cooltourismical.com
Rotorua's Treewalk park is open daily from morning until late in the evening. If you only have one day in Rotorua, you clearly can't spend too much time to spend in the woods.
However, I do recommend visiting the park at nighttime for an hour or so, as it has a special charm. Large wooden sculptures lit up as guiding lanterns and the whole ancient forest comes up to life as an enchanting fantasy world. Another Avatar's Pandora. Without leaving the atmosphere!
Magical light shows make thousands of fireflies appear from nowhere. Down below, huge silver ferns stay silent and mystical.
And even if you're afraid of heights like me, you can easily enjoy the pathways in semidarkness. The height effect is minimal due to reduced visibility.
Although 30-40 minutes were more than enough to go from one end to the other, I wished the time stopped. So, I could dream a bit more. Begore this long, long day ended.
📌

Address:

1 Long Mile Road, Tītokorangi Drive access off Tarawera Road, Whakarewarewa (Location);
🎟️

Admission fee:

starting at

NZD37

; NZD99 for families;

⏰

Opening hours:

Daily, from 09:00 a.m. until late in the evening (check closing hours);

⏰ Time to visit: around 40 min.
⚪ THE ALTERNATIVE for spending an evening in Rotorua:
You can always grab a bite on the "Eat Streat", Rotorua's "million dollar outdoor dining destination". It's a culinary hub with restaurants serving tapas, seafood, craft beer and delicious cocktails, live music and TVs showing Kiwi's favorite game, rugby.
The Budget for This One Day in Rotorua
Rotorua, as New Zealand, it is not a cheap destination, unless you go hiking. If you choose tours option, this will be a bit costly, but will give an unforgettable experience as a whole.
💰 Budget for one-day, COUPLE trip to Rotorua,
Breakfast for 2 people in Rotorua: NZD 50;
Mamaku Rail Cruising: NZD 152;
Lunch for 2 people: NZD 50;
Duck Lake Tours in Rotorua: NZD 210;
Maori village visit: NZD 500, plus drinks NZD 50;
Redwoods Treewalk: NZD 74;
One night accommodation in Rotorua: NZD 260;
Uber transportation – 4 trips: NZD 100.
Costs / person: NZD 723 / $415 / €421
Total costs for 2 people: NZD 1'446 / $831 / €843
💰 Rotorua FAMILY trip one-day budget:
Breakfast for 4 people in Rotorua: NZD 80;
Mamaku Rail Cruising: NZD 190;
Lunch for 4 people: NZD 80;
Duck Lake Tours in Rotorua: NZD 225;
Maori village visit: NZD 710, plus drinks NZD 50;
One night accommodation in Rotorua: NZD 535;
Redwoods Treewalk: NZD 99;
Uber transportation – 4 trips: NZD 100.
Costs / person: NZD 520/ $298/ €302
Total costs for 4 people: NZD 2'079 / $1195 / €1210
Excluding the fact that the prices are high all over New Zealand, this is a very far-away place. It's kind of a dream destination at the end of the world. Chances to get here are extremely rare. And in this case, yes, you might call this one day trip to Rotorua a splurge, but we tried to make the most of it. And it was 100% worth the effort. And money.
Otherwise, if you travel to Rotorua as a family, costs person for transportation, accommodation and some of the experiences can greatly decrease.
For example, Duck tours have a family rate for 2 adults and 2 children that can save you NZD75, while Rotorua Rail Cruising has a family offer of $190 for 2 adults and up to 3 children. Redwoods Treewalk experience, for a family of 4, is also 30% less than for 4 individuals.
And restaurants have portions for kids.
This one day itinerary of Rotorua including all kinds of guided tours is definitely more appropriate for families. The more you are, the merrier. And cheaper.
Getting around in Rotorua
Many of the things to see in Rotorua, as well as gathering places for different activities and restaurants are within walking distance. And most of them on or close to Fenton street.
Fenton street is about 2 km long. And it takes around 30 minutes to get from one end to the other. More specifically, from the motels area to the Government Gardens and Lakefront Park.
If you want to get to Mamaku, Redwoods Treewalk, Te Puia – Maori Museum or Velocity Valley Adrenaline Park, you will definitely need a ride. You can easily grab an Uber. There are not so many drivers around, but the request is not high either. You will have to wait between 5 and 20 minutes depending on how far you are from the city center.
And you can always catch a bus. But I think that for this precise one day itinerary around Rotorua, the bus could make you lose a lot of time. Timetable and itineraries can be found here.
---
🗺️ One Day in Rotorua Itinerary Map
---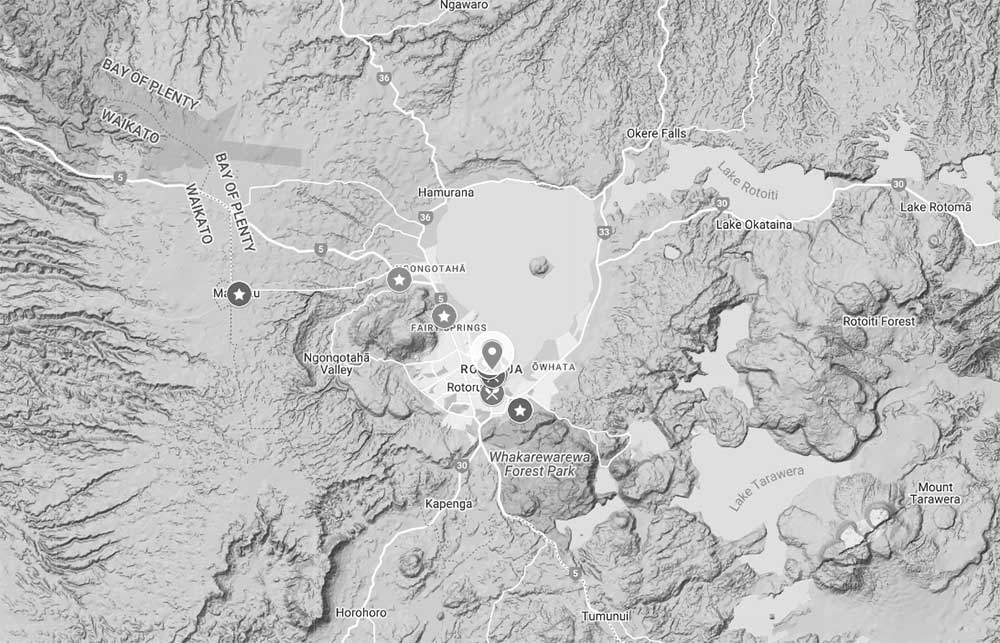 We had time to enjoy Maori culture, especially their songs and food. We saw the farmlands and the lakes. Watched the geysers and weirdly-colored ponds. Overall, it was a wonderful, only one day in Rotorua that felt like a week. And still so much more left to experience.
In case you tried this Rotorua one-day trip, I would really love to hear about your experience: difficulties, chosen alternatives, changing hours, budget.