Summer Travel
Summer is the perfect time to pack your bags and hit the road for some well-deserved vacation time. With the warm weather and long days, there are so many amazing destinations to choose from.
Whether you're looking for a relaxing getaway to an exotic beach, an action-packed adventure in the jungle, or a cultural immersion experience, there's something waiting for you. And it is never too late or too soon to start planning your next vacation.
🏖️ The Beach
One of the most popular summer holiday destinations is the beach. Places like Hawaii, the Caribbean, and the Mediterranean offer beautiful beaches, crystal clear water, and plenty of sun. These locations are perfect for travellers soaking up the sun, or trying their hand at water sports like snorkelling, diving, or surfing.
⛰️ The Mountains
Another popular summer destination is the mountains. For the ones trying to escape the heat, the Swiss Alps, Rockies, and Andes are a summer paradise.  Spectacular landscapes, challenging hiking routes and refreshing temperatures, make these holiday places ideal for outdoor enthusiasts.
🏛️ City Exploration
For those looking for a more urban experience, cities like Rome, Paris, London, and New York are the ideal mix of culture, history, and nightlife. These destinations are the right choice for those who want to explore museums, shops, and restaurants, and experience the hustle and bustle of city life.
🎎 Cultural Immersion
And last but not least, there are also summer destinations that offer a unique blend of culture and adventure. If we think about Bali, Japan, or Morocco, these places do have acceptable temperatures in summer. And, at the same time, they provide a chance to cultural immersion and experimentation: yoga, meditation, samurai training or even camel trekking.
These are just a few of the many fantastic places you can visit this summer!
Because your air conditioning needs a vacation too…

Bali, Indonesia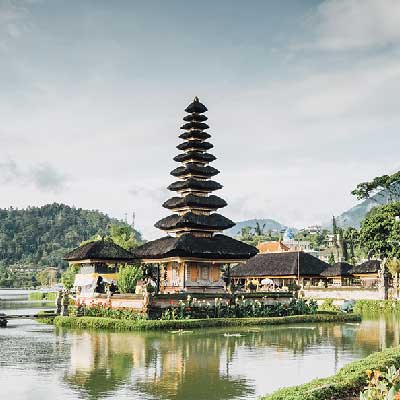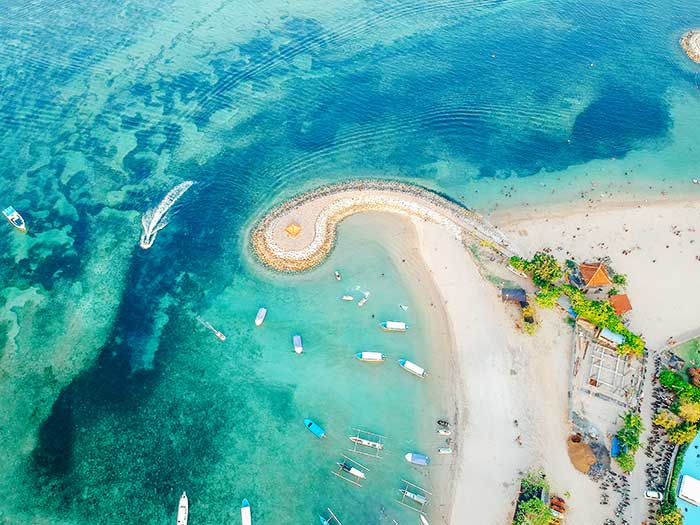 Bali is a beautiful, Hindu-populated island in Indonesia, that's perfect for a summer vacation. With its beautiful beaches, lush jungles, and colourful ceremonials, looks like an other-worldly paradise.
Take a yoga class, visit the famous temples, or go for a hike to see some of the island's amazing wildlife. And don't miss out on walking in the rice fields or the chance to indulge in the delicious local cuisine, in particular nasi goreng and satay.
😶‍🌫️ Best time to visit: July & August, when the weather is just perfect. almost no rain, the fields are green, and temperatures proper for getting lost in the jungle.
🎟️ Best tours & activities:
🛎️ Recommended hotels:
Magic Hills – bamboo villa, jungle eco lodge, KARANGASEM | 9.4/10;
Poppies – grass-roof, dreamy cottages, minutes away from KUTA beach | 9.2/10;
Padma Resort – jungle secluded, upscale hotel, UBUD | 9.2/10.

Honolulu, Hawaii
Honolulu is a tropical paradise, perfect destination for tourists in search for white sand beaches, crystal-clear waters, and year-round warm weather. It's no wonder this city is a top summer vacation spot!
You can spend your summer holiday lounging on Waikiki Beach, snorkelling in the beautiful waters of Hanauma Bay, or hiking to the top on Oahu for breath-taking views over the island. For the whole time, the ukulele and drums will raise into the air for the hula dancers.
Passt.. don't forget about the Hawaiian cuisine: fresh, juicy poke bowls, Saimin noodle soup, similar to ramen, and the quintessentially Hawaiian meals, plate lunches!
😶‍🌫️ Best time to visit in summer: From May to June, the weather is warm. From July it starts to be really hot. Either way, it's a magical destination.
🥘 Where to eat in Honolulu:

Rome, Italy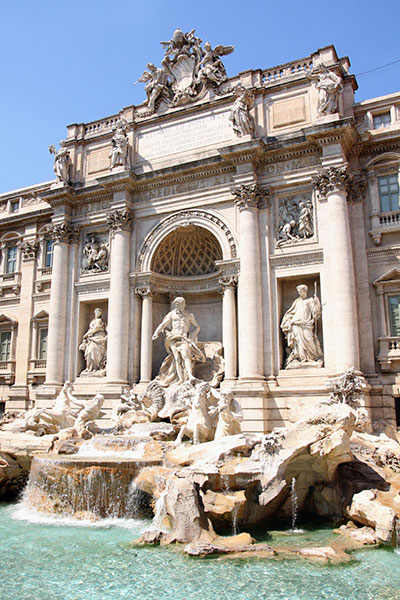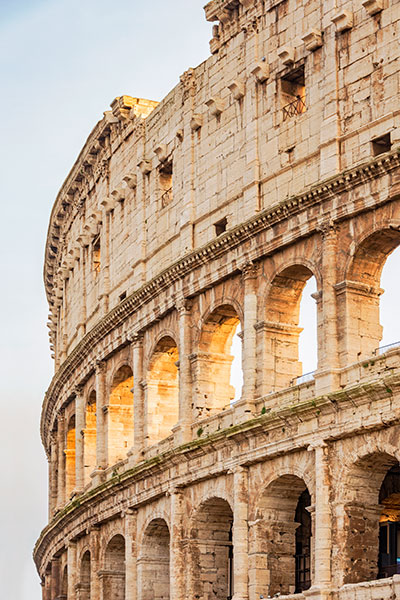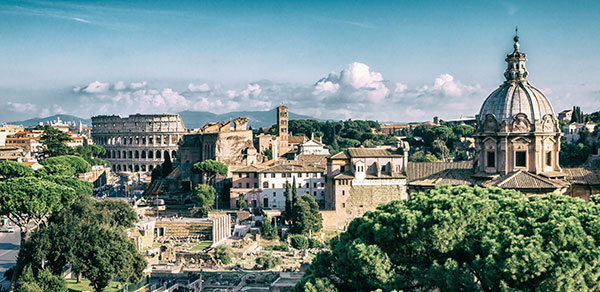 With a mild weather and endless sunshine, Rome is another great place to spend your summer vacation.
The bohemian Italian city is home to some of the most iconic landmarks in the world, such as the Colosseum and the Vatican. After visiting those two, you can also take a stroll through the beautiful streets of Trastevere, pass the famous Trevi Fountain, or enjoy a relaxing boat ride on the Tiber River. On your way make time for pasta and gelato.
If you're searching to combine the adventure of an urban jungle with just lazing on a beach, Rome is just 30 km away from the sea. In this regard, you can head for Ostia Antica, an ancient Roman port town located just outside of Rome.
😶‍🌫️ Best time to visit in summer: The whole summer is the peak tourist season in Rome. It is better to visit early in the morning or in the evening to avoid the heat and the crowds. Get your travel guide to Rome >>
🎟️ Useful tips for a trip to Rome: