The first time I went to United Arab Emirates, about 9 years ago, Abu Dhabi and Dubai were roads less traveled than they are today. It was like an exotic paradise with unique places: wonderful oasis spread among the dunes, extremely safari trips, climbing  up and going down the sands like a "desert montagne russe", the flavored shisha and mysterious women hiding behind the veils. But most charming and captivating – the souks. Arabic traditional markets with crazy wonders catching your eyes from the first sight.: sparkling jewelry, traditional clothing and shoes, pashmina shawls. The marvelous wonders of the gulf.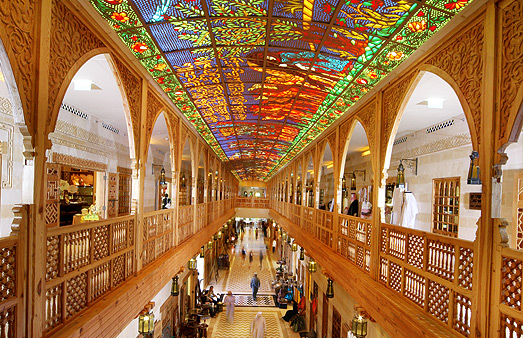 First souk I went in was Deira Souk, next to the river, in Dubai. A souk sadly gone now – burnt in a fire and replaced by a new souk that in my opinion is far, far away in terms of quality and regional specific comparing to the original one. Commercial wins over traditions and cheap over Arabic beauties.
But disappointment passed fast when I discovered Khan Murjan at Wafi Mall. Also pretty new, but has every characteristic of an authentic Arabic world souk – a mix of culture from the Gulf Area, a wonderful rebirth not only for the traditions, but also for my personal memories. A legendary 14th century souk (inspired by the ancient subterranean souk in Baghdad), but modern and alive. A fascinating architecture of fairy tales – lively colors and warm textures, like an extravagant temple for shopping.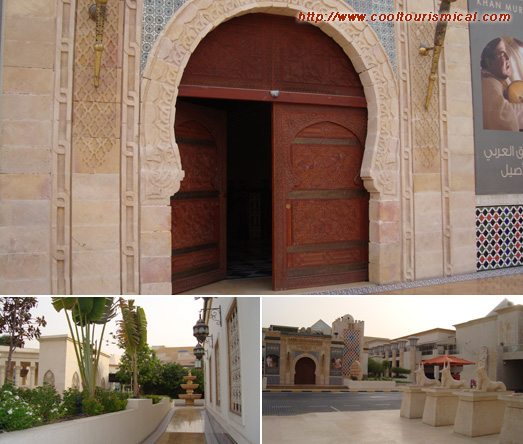 I bought some wonderful jasmine natural soaps and a massage oil with melon fragrance from Lebanese store Khan Al Saboun. It seems the store belongs to an artisan called Badr Hassoun and making soap was a tradition in his family. He learned how to make soap from his grandparents who made their own natural soap at home. Scented body oils, natural hair oils, all luxury beauty products and candles – exquisite scents that you can feel from far. It really impressed me…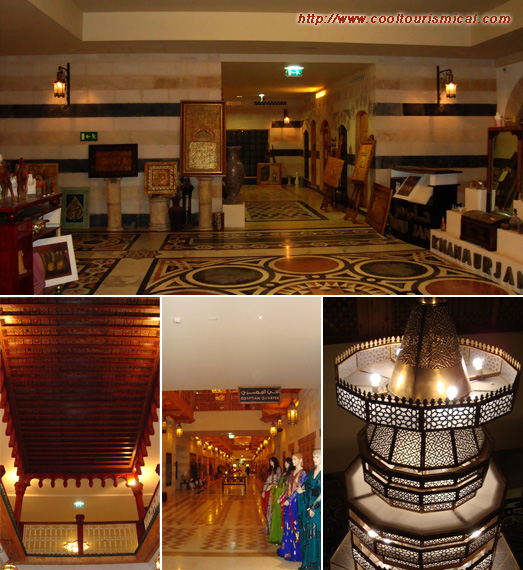 The rest? Everything you desire from spices to jewelry, art works and textiles. In the center of the souk there is a restaurant, a marble and wood courtyard in open air with traditional Lebanese, Moroccan, Turkish, Syrian, Egyptian foods and drinks. The Om-Ali had a great taste and the aroma of a Turkish coffee completed my visit there.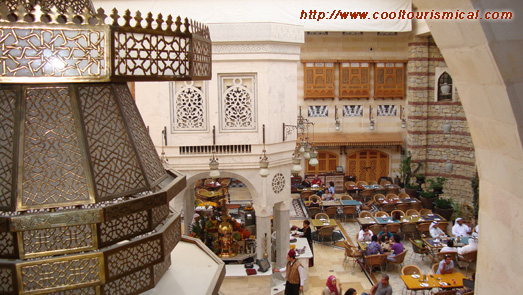 The main purpose of the marvelous Islamic souk of Khan Murjan seems to be gathering in one place the most talented craftsmen of the region and serve as an exhibition for their unique handmade products and especially their talents and amazing Arabic traditions sometimes forgotten…