Best Restaurants in Palermo: Where to Eat Mouth-Watering Sicilian Food in 2023
A short, but completely useful guide of some pretty good restaurants in Palermo, which I've (fearlessly) tried out while visiting Sicilia during summer.
If you plan to travel to Palermo in the nearby future, you should know that one of the most popular touristy things to do in this part of the world, except wandering around on the old streets of the awfully charming city, is tasting over and over the Sicilian food.
That being said, I've put together a list of meant-to-happen very delicious bites from my trip. Each one of the Palermo restaurants listed below serves its own specific kind of local food, based on either gourmet recipes or fast food.
This list, more like my own, private foodie memoir of the Sicilian cuisine, it is also the proof that most of the places to eat in Palermo can't be anything else but surprising.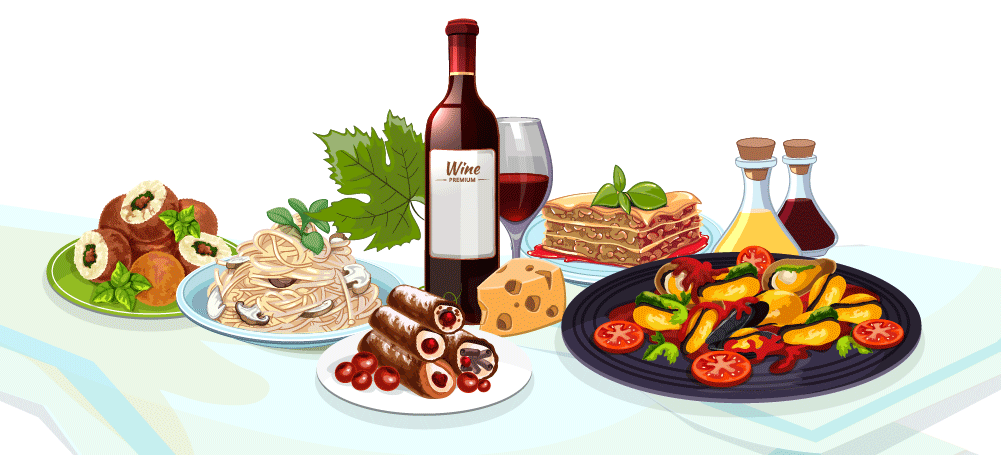 This was a 7-day couple trip. So we had the time to try lots of different, average priced, specific dishes. Mostly in the area where we had our Airbnb stay, in the center of Palermo. We also had dinner or lunch in Palermo's old markets or on the famous Via Maqueda. All are relatively city-center-based, authentic Sicilian restaurants.
Most of the Sicilian food that we've tried was based on vegetables, ricotta and mozzarella, rice, pasta, Sicilian beef and sea food.
Bottega Sicula Fud
FUD was the restaurant where we've stopped to eat for the first time, right in the heart of Palermo. Not to mention, we got there without any big expectation.
At that time, we were searching for a close, cozy place to wait until we could check in into our super cute Airbnb studio. And FUD was one of the few restaurants open for an early lunch in the nearby Piazza Olivella. To clarify, in the evening, many hidden Palermo restaurants raise their blinds and tables start to pop up in the middle of the road, from nowhere, filling the cobblestone streets with lovely and lively dining spots.
If you're visiting the old center of Palermo, FUD is pretty close to Teatro Massimo and right next to Regional Archeological Museum Antonio Salinas.
While FUD serves mostly juicy, Sicilian beef burgers,  the range of veggie food is not scarce either. The fun part it that the menu is written in phonetic. We tried a Pannini Sammer Burgher (a mix of aubergines, ragusa buffalo mozzarella, "summer" type), Spais Potetos (a mountain of potato wedges that were not "spicy", but "covered in spices" and topped with a red BBQ sauce) and a Los Engeles extra fresh salad with tuna, anchovies,  steamed green beans, potatoes, and boiled farm egg.
Prices at FUD are ranging from moderate to high. The costs for whole lunch for 2 people, 3 types of food and 2 drinks (one glass of Italian wine and one Moretti beer) were around EUR40.
What I liked about FUD:
Open early compared to other restaurants in the piazza;
Food is very tasty and looks extremely good on the plate;
Lots of vegan choices;
It is very popular in the evenings;
The staff and service are great.
Passami U COPPU
First day in Palermo was cut in half, because of the flight, lunch check in and a short nap in the afternoon. After all of that, an evening walk in the city center seemed to be most appropriate.
This is how we found Passami Ù COPPU, a small, Sicilian street food bar and restaurant, beautifully decorated with lively, hand-painted majolica, Italian ceramic tiles, and antique furniture, all reminding of the local, ancient tradition of decorating carts with intense colors.
The colorful street food bar and restaurant is on Via Roma, only one minute away from the notorious Mercato della Vucciria. Moreover, right next to it, there is a beautiful church in Greek cross plan and enriched by strong baroque influences, Chiesa di Sant'Antonio Abate.
Everything we chose to eat was prepared on the spot, in front of us, the minute we ordered it. As you can see in one of the images, Passami Ù COPPU menu includes typical Sicilian street food like deep fried sea food or arancine rice balls and cannolo containing meat, pistachio, fish or cheese.
Their food combines organic flours of ancient Sicilian grains, very fresh fish, vegetables and fruits strictly in season, based traditional Italian gourmet recipes. All good things stuffed and wrapped up in a crunchy crust. Bar serves soft drinks and they also have ice cream!!
We chose some fried squid and arancine con carne. The food was not very salty, but the sauce was a perfect match for a perfect taste. And the prices were great – around EUR 2.5 – EUR 3 / food type.
What I liked about Pasami U Coppu:
the large variety of most typical delicacies of the Sicilian tradition;
a homemade extra sauce that you can have as much as you want;
the happy atmosphere given by the colorful decoration style.
 

Biga Genio e Farina
Wandering on Via Maqueda, which is mostly pedestrian and full of bars and restaurants, we stopped at this very popular Sicilian pizza place for a late lunch during the week. I read before traveling the reviews and most of them indicated Biga Genio e Farina has the best pizza in Palermo. And it really does!
If you're taking a walk on Via Maqueda heading from Teatro Massimo to Piazza Quattro Canti, or the other way around, you can always stop for a delicious slice of street pizza and a glass of Sicilian rosè.
We had a Spianata Calabra (spicy salami from Calabria, mozzarella and cherry tomato sauce) and one Funghi e Salsiccia (mushrooms, potatoes, and mozzarella). And I must say Italian pizza rules!
You might think that with a starving belly, anything seems great. But not. I am quite demanding in terms of pizza at any time of the day. And I totally fell for this one. The crust is not too thin, crunchy and it perfectly mingles in the abundance of ingredients on top. The juiciness of the quite-a-lot mozzarella layer partially drowns the salami and the mushrooms and makes the crust hard to differentiate from the rest.
It's more like a Palermitan pizza worship temple:
lots of pizza types to choose from;
large selection of local wines;
crunchy crust and fresh ingredients;
the portions are huge, rectangular slices;
at only EUR 3 / slice, price is very good compared to other fast food restaurants in Palermo.
Sit & Mancia
First of all, if almost everyone loves Italian pizza, Sicilian fried street food is clearly not for all tastes. Especially, when it's eaten in the noisy markets, using disposable plastic plates and cutlery.
To begin with, Passami Ù COPPU street restaurant mentioned before, is the upgraded, stylish version of the ancient-mercato, Sicilian fried-food restaurants, but it does not have that special market vibe.
Even so, Sit & Mancia in Mercato del Capo was quite an experience for me and the food wasn't bad at all. It was really worth for a one-time-only foodie adventure.
We were heading from Teatro Massimo to Castello della Zisa. And Capo Market with its Sit & Mancia restaurant just happened to be on the way there. In other words, it was a random stop at lunch time and a good choice at the same time. The market was full. The food was good, slightly unsalted.
If you stop at Sit & Mancia, for each type of typical Italian dish you will pay around EUR 2 – EUR 3. And the so much variety will deeply tempt you into buying much more than you can eat. We paid EUR 29 for 11 different things: pizza, bruschetta, arancini, zucchinette, stigghiolla palermitana and others.
The downsides of market restaurants is the communication part. Most Italians don't understand English and you might fall in various tourist trap, not knowing what food tastes best, not knowing what you are eating. Or, worse, not knowing the prices from the very start.
This is why I would recommend to start with a food tour. You have below a choice of such food tours. From my experience, walking around with a local would be pretty useful.
Moreover, there are quite a few advantages of a guided food tour held by a local:
more efficient communication with the Sicilian sellers – you would know what you eat, not just guess;
you would know prices beforehand;
hear stories that the guide books never tell you;
already included: most authentic foods and deserts tasting, as well as drinks.
In this way, you would have chance to taste arancine, panelle, crocché, sfincione, cannolo, local cheese and wines or even cook your own Sicilian dish, depending on the experience you choose.
Sit & Mancia address: inside Mercato Del Capo, Via Porta Carini, 63, 90134 Palermo PA, Italy (Google Maps location)
 

Donna Eleonora
Donna Eleonora is one sophisticated, family-owned restaurant open mostly in the evening, for 4 hours only. And closed on Mondays.
That makes it a super cute, rare opportunity to try out a fancy dinner cooked by the Italian chef Alessandro Galli.
We wanted to watch a soccer game during dinner, but all bars in piazza Olivella (that had TVs) were full. Italy was playing. So we chose Donna Eleonora because it was just across the street from a place with a really large TV . This way, we could have our dinner peacefully and also get a glimpse on how Italy was performing.
Donna Eleonora restaurant was a great choice as it felt warm and welcoming and very elegant. If you are a couple in search for a state-of-art, romantic dinner, this should be your choice.
The menu is based on traditional cuisine and homemade recipes, combining pasta and fish. The antipasti and main dishes selection is quite small, but the restaurant makes you feel like you're enjoying something truly exquisite.
We had a good wine recommended by the owner plus two amazing dishes:  busiate trapanesi with swordfish, cherry tomatoes, bronte pistachio grains and crispy aubergines and risotto al nero di seppia con dadini di bufala. And I almost forgot, caponata di swordfish. Honestly, I was SO hungry and the caponata portion was SO scarce that I had to order the risotto too. ㋡
Our two hour adventure cost us a bit under EUR 60. It was the most expensive two-people dinner that we had in Palermo. But worth every minute.
Why I like Donna Eleonora:
it is refined, intimate, still not extremely pricy;
the atmosphere makes you feel like you are among friends and gives you a sense of peace compared to the noisy restaurants around;
very clean and elegant;
the food had an excellent quality.
Dadalia Osteria
Just as you enter Vucciria market from Piazza S. Domenico, there is this lovely, Scandinavian-design restaurant, Dadalia Osteria / Drinkeria. It is quite clean and impressive. The restaurant has big, solid doors that, when open to the street, show big wooden pockets filled with finest Sicilian wine and art pieces.
We went there one evening for a wine and some bruschetta. It feels. When the indoor joins with the stone-paved narrow street making you feel you like you dining inside the kitchen of an Italian house.
We did not read any review before choosing it. When we got there, it was really crowded and only one table was free. Not to mention, they let us stay even if we only took one bruschetta and a bottle of wine. The service was rather cold like in 90% of the Sicilian restaurants, but the look and the atmosphere, along with a wine bottle and some appetizers, made our dinner time quite wonderful.
Although we went there for the vibe, their offer includes many recipes from Mediterranean cuisine: angus steaks, shrimp soup, pork chops, as well as eggplant parmigiana, pasta with gamberi and pistacchio, spaghetti with bottarga and many many others.
What I liked about Dadalia Osteria:
Cozy and spectacular design , well immersed on a small, artsy street;
Extremely animated atmosphere in the evening;
Beautiful live music.
 

All'Olivella Wine'n'Dine
Ohhh… I was waiting for that zuppa di cozze alla siciliana since forever!! Even if, the mussel soup is considered to be a pretty popular summer dish in Sicily, it was kind of hard to find.
So, during our last evening in Palermo, I finally decided to go for it and make one nice foodie memory. All'Olivella is a fine restaurant, just in front of the 16th century Church of Saint Ignatius. It doesn't have the coziness and elegance of Donna Eleonora, which is 1 minute away, but the menu is more varied and the prices are a bit lower.
Regarding the prices, they were pretty fair for a restaurant in the very heart of Palermo. That being said, the costs were around 6-8 euro for appetizers / while antipasti and primi / scondi piati were around 9-14 eur.
Why would I go back?
for the tasty Italian mussels soup;
good value for money;
fast service.
 

Osteria Al Casareccio
Vucciria Market is notorious for its nightlife in the same measure as it is famous for its osterias. In other words, its a lively fish market where people come to shop, eat, drink and party, surrounded by smoke and mouth-watering scents.
Compared to the other markets, in Vucciria you can find a place to eat that fits you most. Altogether, you will see vendors that cook street food outdoors, particularly in the middle of the central plaza. And right next to them, located on the adjacent narrow streets, there will be lots of small, fancy restaurants, preparing Sicilian gourmet recipes.
Considering that, we went for the second option and stopped at Osteria Al Casareccio. Overall, it looked like the Italian restaurants from the movies, while the menu of the day was pretty tempting too at 15 euro / person only. Particularly since it included appetizers, main course and one glass of local wine.
This Palermo sea food restaurant has a colorful outdoor seating area spread on both sides of the narrow street of Via Maccheronnai and the staff is extremely inviting and joyful without being annoying.
The food was sitting kind of inviting on the beautiful plates. appetizers consisted of tomato, eggplants and tomatoes. And the second plate was pasta with swordfish and pasta with tomatoes and eggplants.
What I liked about this Palermo Osteria:
the humorous and gentile staff. They were ready to prepare what we wanted even if it was not in the menu;
the pretty outdoor seating with elegant tables and colorful paintings on the neighboring walls;
typical Sicilian food at reasonable prices;
the waiter speaks English and French;
using normal cutlery and plates, not plastic ones. 🙂
Panineria – Friggitoria da Umby & Tony
During our stay in Palermo, we chose to have an early morning, one hour-long guide tour with a three-wheeler Piaggio Ape. The short trip started from our AirBnb stay on Via Giacalone, continues through Ballarò market area and  finished at the Palermo botanical garden.
While on tour, we realized that the historical Ballarò would be a good place to try another round of Sicilian street food for lunch. So, right after visiting two lovely Palermo gardens (Villa Giulia and Orto Botanico), we went back walking to Ballarò. And we sit randomly at Umby & Tony.
As I've said before, street food is not for everyone: lots of plastic plates, lots of fried things, and if you don't speak Italian you might have communication problems (especially, in what concerns the chosen food and, worst, prices). Don't expect to receive invoices or bills.
Plus lots of smoke. And I can say that Ballarò is the smokiest of all Palermo ancient markets. It's where you can find fresh vegetables and fruits stalls, mixed with gift shops and foggy restaurants.
What I liked about Ballarò Panineria – Friggitoria:
I had the best spaghetti ever, like totally amazing taste and appearance (spaghetti with cherry tomatoes, pistachio pesto, Mazara shrimps);
the vibe, waves and waves of people roaring on the street;
the service, which was very good for a fast food.
Even so, be careful! Some clients complain in their online reviews about the waiters not respecting the prices from the menu when making the bill. This did not happen to us! But some extra care is always salutary. Order from the menu!
We paid around EUR25 at Umby and Tony, a main course for each, desert and drinks. But this was a normal average for a 2-people meal during our Palermo trip.
Palermo markets seem to get tourists in a communication hassle sometimes, despite the food being tasty. But it is worth trying for the sake of it and general atmosphere, even if it's just a one-time story. As already mentioned, if you don't feel at ease, it is more practical to get a guide.
Address: in the heart of Ballaro Market, Via Ballaro, 90134 Palermo PA, Italy (Google Maps location)
Bar Santoro di Piero Santoro
If you are visiting Palazzo Reale (or the Norman Palace) known mostly for its beautiful byzantine chapel, Cappella Palatina, or you are on your way to the Capuchin Catacombs, Bar Santoro is a good place to stop and have a quick lunch, just a few minutes away.
Don't expect to be impressed by the decors or the service.  Bar Santoro is more like a local-vibe, not fancy at all, cafeteria-style and unpretentious historical Palermo venue. A simple restaurant serving amazing Sicilian meals.
You can imagine that its simplicity, the lack of English around us and they way of ordering the food (pay at the counter for a food you don't know how it's called or how much weights to a lady who doesn't understand you) made us feel like two confused and lost tourists. Unavoidably, we became a bit reluctant at first. But we were so hungry that we went back, decided to break the language barriers.
If you think about having a meal at Santoro, you will see the restaurant is not very pretty on the outside. And that the personnel is not so warm. But the food is quite special and it's worth doing your best to have it on your plate. As a side note, if you're unfamiliar with the slightly unsympathetic Italian style of serving the food, you will dislike most of the meals you will ever have in Italy.
What I liked most about Bar Santoro:
Even if the service was not extremely elegant, the staff was really trying to help us. That being said, they noticed our absolute lack of Italian and that we were hesitating to place our order, so they were really patient in helping us choose, serve our meal and let us pay at the end.
The food was cheap and the taste amazing. I had gnocchi alla sorentina and it melted in my mouth. Literally. Same with lasagna. No to mention that I love broccoli and theirs was perfectly cooked. At the end, we didn't skip cannoli either which cost around 2 euro, which, by the way, we had to split it because it was huge.
In addition, the menu is extremely varied: lasagna, vegetables, pasta, pastry, Sicilian sweets, all freshly cooked and ready to eat in just a few minutes.
Like this article? Pin it!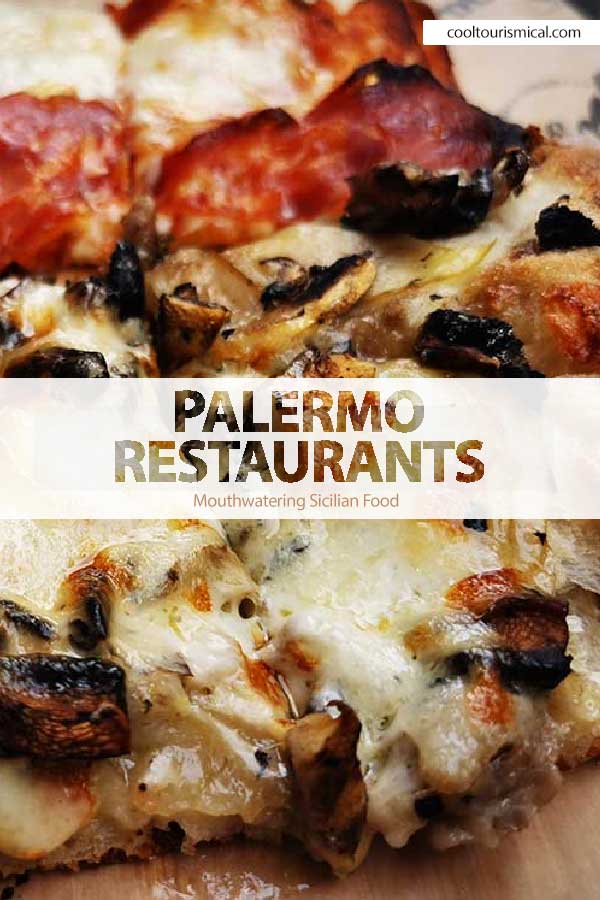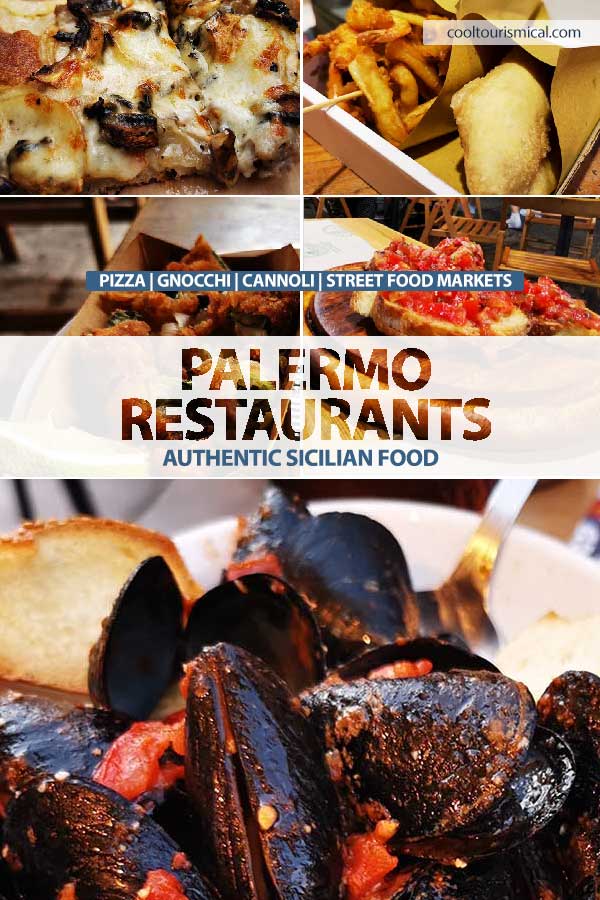 🍚 When in Vietnam, you can always try some of the best restaurants in Ho Chi Minh City. To be honest, I could not complain even once about the diversity or the quality of the food. Simply because from home-made Vietnamese dishes to most famous international ones, all of them are so tasty!